The healthcare community in Massachusetts – defined by its thoughtful, high-quality care to patients across the continuum – is redoubling its effort to be respectful of the wishes of those facing serious illness.
A variety of resources exist to inform caregivers of the current thinking about serious illness care, to allow them to share best practices, and to guide patients and their families during the most trying of times.
We invite you to check back regularly to this page to review updates and to contact us regarding helpful resources we can add to assist the role of Massachusetts caregivers who are providing serious illness care.
---

Atul Gawande's Being Mortal and Paul Kalanithi's When Breath Becomes Air—both New York Times bestsellers authored by physicians—have engaged citizens, clinicians, and caregivers across the United States in thinking about life-threatening illness,
disease, and death—often taboo subjects in our culture. Through personal stories, the authors have inspired the nation to think about mortality, what matters most in life, and why personal preferences are so often neglected in healthcare decisions.
The healthcare system is beginning to undergo a shift from care geared primarily toward medical or clinical needs to care that addresses the needs of the person as a whole. Person-centered care integrates the preferences of the individual and responds to medical as well as functional, social, and emotional needs. Driving this change is a consumer-focused movement along with the recognition that better patient engagement improves healthcare quality and lowers costs.1 This pivot is critical given the increasing number of older Americans facing advanced or serious illness and the growing cultural diversity of the United States population. Advanced illness may result in impairment of daily activities, reduced mental and physical capabilities, frequent medical treatments and visits, and a higher risk of death—all of which can cause an overall decline in health and quality of life.
---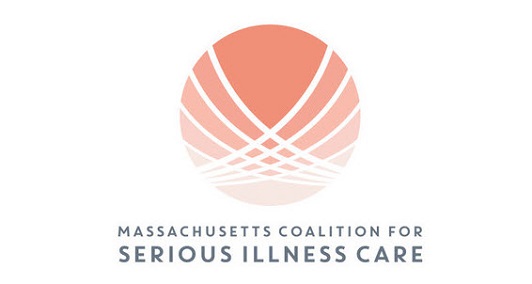 The Massachusetts Coalition for Serious Illness Care is a diverse set of organizations committed to ensuring that healthcare for everyone in the commonwealth reflects their goals, values and preferences.
Click here to view the list of coalition members and commitments.
The Coalition has established six measurable goals to ensure that:
Everyone in Massachusetts, 18 or older, has designated a healthcare decision-maker (health care proxy);
Everyone in Massachusetts, 18 or older, has had a conversation (and continues to have conversations) with their proxy to communicate their goals, values and preferences for care at the end of life;
All Massachusetts clinicians have appropriate training to facilitate high-quality communication with patients on advance care planning and serious illness;
Everyone in Massachusetts facing a serious illness has had a high-quality, informed goals and values conversation with their care team;
All Massachusetts healthcare providers have systems in place to elicit and document goals, values and preferences for patients with serious illness;
All Massachusetts healthcare providers have systems in place to share patient goals, values and preferences across care settings, to ensure they are accessible regardless of place of care.
---
Under the state's reform law, Massachusetts formed the Massachusetts Expert Panel on End-of-Life Care that in 2010 produced this comprehensive report: Patient-Centered Care and Human Mortality: The Urgency of Health System Reforms to Ensure Respect for Patient' Wishes and Accountability for Excellence in Care.
---

Massachusetts Medical Orders for Life-Sustaining Treatment
MOLST is a standardized medical order form for use by clinicians caring for patients with serious advancing illnesses. It relays instructions between health professionals about a patient's care. MOLST is based on an individual's right to accept or refuse medical treatment, including treatments that might extend life. MOLST is very different from a healthcare proxy form, which is a legal document that transmits your wishes after you have lost capacity. A MOLST form, on the other hand, is a medical document signed by both the clinician and the patient, and is effective as soon as it is signed, regardless of a patient's capacity to make decisions.