Worker Safety
Aim: Prevent and manage issues that result in harm to an employee, including physical, mental, and emotional harm. This includes both workplace violence and worker injury.
---
Task Force

 Recommendations Address:
Foster

 a culture of reporting

 

Creation of commitment letters

 

Training and education

 

Collection and use of data

 

Support for affected workers

COVID-19 Spotlight
---
View the Task Force Report here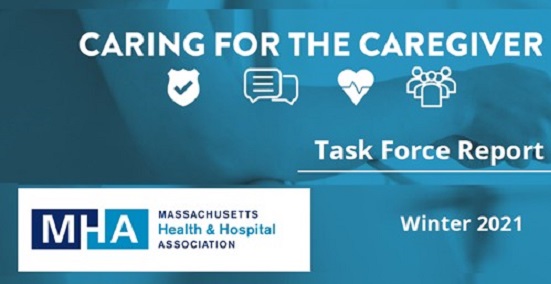 If you are interested in learning more about this work from task force leaders, we encourage you to check out this Caring for the Caregiver webinar.
---
Latest Resources: