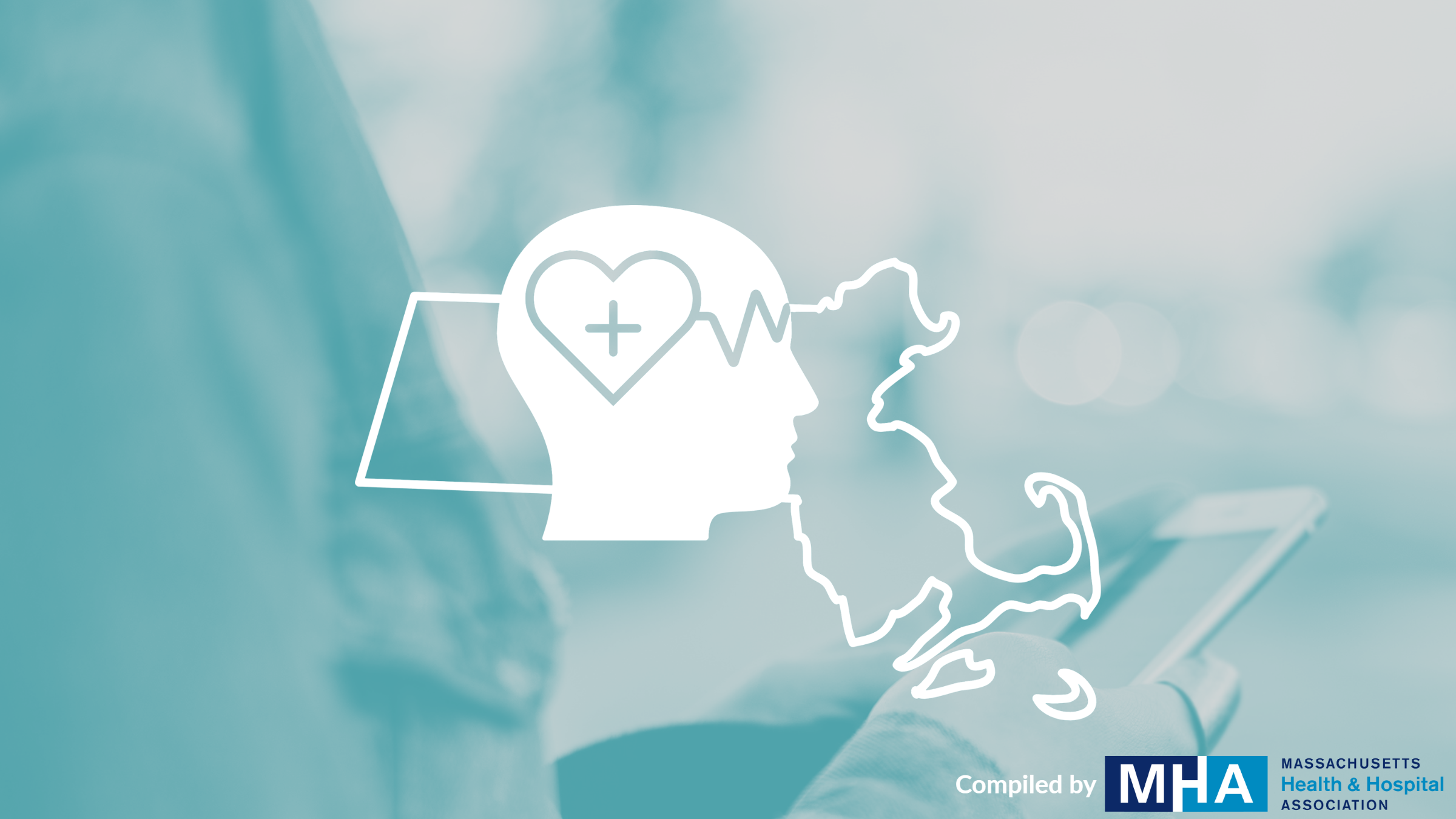 Help is Here: A Resource for Community Members
Emotional, behavioral, and/or mental distress is common and affects people with different identities and stressors every day. If you or someone you know is experiencing any of these signs, reaching out for support is an important way to start your journey.
Understanding that the behavioral health system can be complex and confusing, MHA has developed this website to help individuals identify behavioral health resources.
---
On March 14, 2016 at the State House, Governor Charlie Baker signed landmark legislation into law to address the deadly opioid and heroin epidemic plaguing the Commonwealth and was joined by a robust group including Health and Human Services Secretary Marylou Sudders, Senate President Stanley Rosenberg, House Speaker Robert DeLeo, Attorney General Maura Healey, Auditor Suzanne Bump, members of the legislature, law enforcement, health care providers, community leaders, individuals in recovery and others. The bill, titled An Act relative to substance use, treatment, education and prevention, passed with unanimous votes in both legislative chambers and includes numerous recommendations from the Governor's opioid working group, including prevention education for students and doctors, and the first law in the nation to establish a seven day limit on first-time opioid prescriptions.
---
Resources:
What you need to know, June 2016.
Jointly issued by MHA and Massachusetts Medical Society, - It is recommended that patients are provided this form when a prescription opioid is issued .
Proposed recommendations for safe and appropriate storage of opioid medications within a patient's residence that may also be provided to patients when a prescription is issued.
Provides an overview of local and statewide appropriate and safe disposal options for opioids.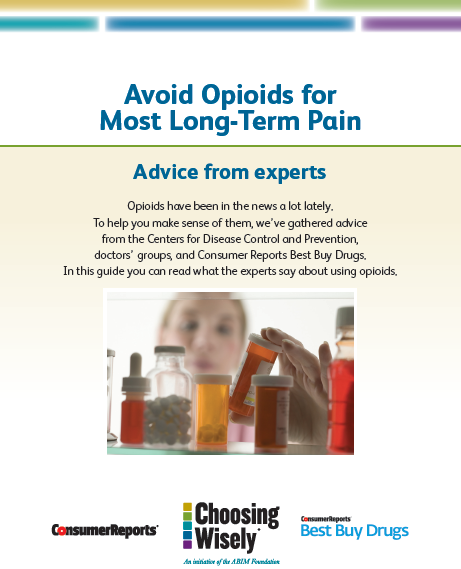 Opioids have been in the news a lot lately. To help you make sense of them, we've gathered advice from the Centers for Disease Control and Prevention, doctors' groups, and Consumer Reports Best Buy Drugs. Opioids can cause bad side effects. (See "Some Side Effects of Opioids.") But might be OK to use them for severe pain that lasts for a short time. This includes pain from surgery or a broken bone.
In this guide you can read what the experts say about using opioids.
 
Telemedicine is changing lives - including for students in North Central Massachusetts. Click here to learn more about Heywood Healthcare's Tele Behavioral School Base Counseling Program. ...

» Full Article

It's a celebration of the strength of the recovery community and a reminder that treatment for substance use disorder works. Learn more and stay tuned for how MHA is helping recognize this important  #RecoveryMonth . Read more... ...

» Full Article

Section 104 of Chapter 208 of the Acts of 2018 creates the Section 35 Commission and directs the commission, in part, to evaluate and develop a proposal for a consistent statewide standard for the medical review of individuals who are involuntarily committed due to an alcohol or substance use disorder pursuant to section 35 of chapter 123 of the General Laws. The commission's full scope is avai...

» Full Article

MHA and our colleagues throughout the state thank Congressman Richard Neal for his tireless advocacy in making sure we have the clinicians we need to address the #opioid crisis. ‪We join Congressman Neal in supporting the Opioid Workforce Act. #mapoli Read more... ...

» Full Article

The Massachusetts Consultation Service for Treatment of Addiction and Pain (MCSTAP) offers real-time, telephonic professional consultation to primary care providers and emergency department clinicians on safe prescribing and managing care for patients with chronic pain and/or substance use disorder (SUD). It also provides resource and referral information about community-based providers, programs...

» Full Article

The Helpline is the only statewide, public resource for finding substance use treatment and recovery services. Helpline services are free and confidential. Our caring, trained Specialists will help you understand the treatment system and your options. Read more......

» Full Article

Find physicians authorized to treat opioid dependency with buprenorphine by state. Read more......

» Full Article

Both National & Local Resources Available For nearly 25 years, BMC has been caring for patients with addiction, and recognizing that one size doesn't fit all when it comes to treatment. A national model for care, BMC has developed tailored treatment programs that meet patients where they are, be it primary care, prenatal care, psychiatry, adolescents, the Emergency Department, or as an in...

» Full Article

Caregivers at Boston Medical Center (BMC) have released a study outlining how the hospital's Addiction Consult Service (ACS) may be making a significant dent in the problem of inpatients with substance use disorder (SUD) relapsing into addiction – and being readmitted – shortly after discharge. Numerous studies have shown that many inpatients (15% by one Massachusetts study) have an activ...

» Full Article

As addiction to opioids is ravaging our country, parents and community groups continue to ask us what they can do to prevent addiction in their families and community. In response to these questions, we've developed a list of things you can do to help prevent and/or stop addiction, especially among adolescents.Read more......

» Full Article

When it comes to drugs and alcohol, many parents worry aboutinfluences from the outside world, like the media and their children's friends. But what can be found inside your home is just as important — youth say that the family home can be a major source of substances like prescription drugs, alcohol, and inhalants.Take a tour of your home >>>>Take steps to protect your children:...

» Full Article

BE A ROLE MODEL Teens watch their parents. Your example helps to guide their choices. BE CLEAR ABOUT YOUR EXPECTATIONS The most common reason young people give for not using alcohol and drugs is not wanting to harm their relationship with adults in their lives. SET LIMITS AND FOLLOW THROUGH Teens whose parents set clear rules and follow through with consequences are less likely t...

» Full Article