MHA's Accountable Care Compass Awards: Improving Care Across the Continuum

MHA has created a new award – The Accountable Care Compass Award – to recognize and reward innovative and effective best practices and quality improvement projects that reduce adverse outcomes and drive down healthcare costs. The competition was open to MHA member hospitals, health systems, and provider organizations, including members of MHA's Physician/Hospital Integration Collaborative (PHIC).  Organizations submitted  initiatives for judging in these six categories:
1. Reducing Hospital-Acquired Conditions and Readmissions
2. Improving Organizational Efficiencies
3. Enhancing Culture and Leadership
4. Providing Care to Special Populations
5. Improvements Across the Continuum of Care
6. Physician Practice Innovations
Improving Care Across the Continuum also helps hospitals and other providers share their care-improvement efforts among each other. MHA understands the positive effects of collaboration from our efforts as a Hospital Engagement Network, bringing together hospitals from across the state to share best practices to reduce infections and readmissions.
---
MHA Compass Awards 2017 : Compendium of Entries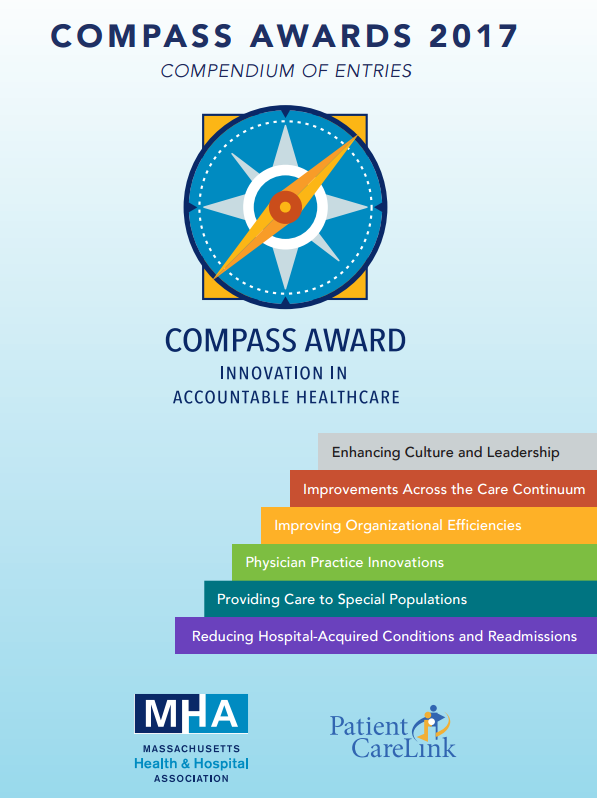 Thirty hospitals, physician practices and other care entities participated in MHA's second Accountable Care Compass Awards, creating targeted healthcare initiatives with proven, positive results.
---
MHA Compass Awards 2015: Compendium of Entries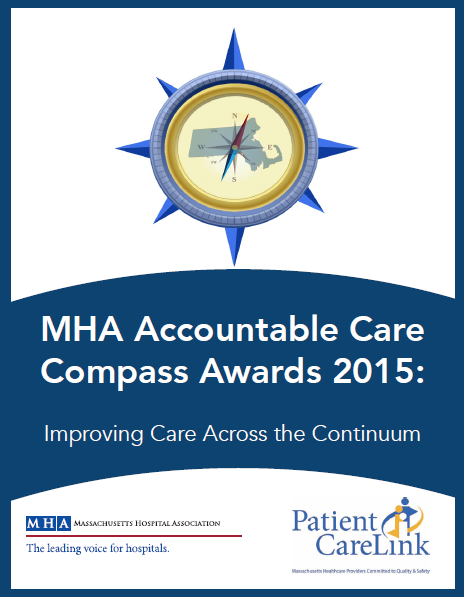 Summaries of those 60 initiatives have been published in this document – MHA Accountable Care Compass Awards 2015: Improving Care Across the Continuum.   The work detailed in the publication's pages show the quality improvements occurring each day through the intelligent and committed efforts of Massachusetts hospitals and caregivers. Those improvements are helping to bend the cost curve in our state downwards.