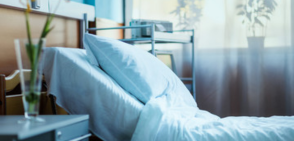 MHA's reports examine both weekly and trending data from Massachusetts acute care hospitals on the number of behavioral health patients who are waiting for a psychiatric evaluation or who have had an evaluation and are awaiting a bed. The information is further broken down by patient age and geographic region within the state. Alleviating the boarding crisis is a top priority for Massachusetts healthcare organizations, and the reports also include recommended steps to increase patient access to specialized behavioral health beds.
Expedited Admission Task Force:
EOHHS, the Department of Mental Health (DMH) with the Office of MassHealth and the Department of Public Health (DPH) in partnership with the Division of Insurance (DOI) convened a task force to develop expedited psychiatric inpatient admission interventions available for all individuals boarding in EDs for extended periods of time. The task force membership also includes insurers, psychiatric and medical hospital providers, hospital and carrier trade associations, professional associations, and state agency representatives.
Expedited Psychiatric Inpatient Admission Policy 2.0
This policy provides an escalation protocol for securing appropriate placement for moving individuals boarding in emergency departments who require inpatient psychiatric hospital level of care. This policy sets clear steps and responsibility for escalating cases where placement has not been achieved in a reasonable period of time to senior clinical leadership at insurance carriers, inpatient psychiatric units, and ultimately to DMH, with the goal of identifying and resolving barriers to admission. In November 2019, the Expedited Psychiatric Inpatient Admission (EPIA) policy originally implemented in February 2018 was revised and re-released as EPIA 2.0 to improve the policy.
---
After 96 hours, cases should be escalated to DMH. DMH is currently experiencing technical difficulties with the 96 hour portal. Until it is fixed, submit a 96 hour escalation request to DMH by completing the PDF version of the form linked below and submit as an attachment to the "Secure" email system portal linked below. Instructions for registering and using this system are included.
Additional Materials - Additional materials can be found at DMH's page and/or by clicking here.
MHA and our colleagues throughout the state thank Congressman Richard Neal for his tireless advocacy in making sure we have the clinicians we need to address the #opioid crisis. ‪We join Congressman Neal in supporting the Opioid Workforce Act. #mapoli Read more... ...

» Full Article