Healthcare providers, the government, and many other groups are working hard to improve healthcare quality. As a patient or family member of a patient, you also have a role to play in making sure you receive the best quality care possible. This section of PatientCareLink offers access to a wide range of reliable websites where you can find useful tools and resources to help you become an active participant in your care. By asking questions and being prepared, you can help make care delivery safer.  The resources are divided into the following topics to make it easier to find what you're looking for:
---
In Massachusetts, all patients with serious advancing illness have a legal right to receive information about their medical conditions, their likely outcome ("prognosis"), and their full range of options for care. This enables patients or their advocates to make informed decisions about healthcare choices that reflect each person's goals, values, wishes, and needs. This guide outlines the types of choices that patients have when they're going through treatment for a serious, life-limiting illness.
The DPH Know Your Choices materials, which are available in 10 languages (Arabic, Cape Verdean, Chinese, English, Haitian Creole, Khmer, Portuguese, Russian, Spanish, and Vietnamese), are all posted on DPH's website (www.mass.gov/dph/eol).
---
The purpose of this guide is to provide evidence based information for older adults, family members and health care providers for seniors in the area of falls prevention. The goal is to raise awareness of known risk factors for falls in older adults and practical steps for reducing these risks. Falls in older adults are most often due to multiple risk factors, but these risk factors are different for each older adult. Therefore, this guide can be used as a communication tool between older adults and their health care practitioners to identify the individual fall risk factors present and develop an individualized plan to reduce these risks. Finally, this guide identifies other resources available for older adults and their caregivers to obtain additional information about fall risk reduction and fall prevention.
---

Research shows that patients who have a good relationship with their clinicians receive better care and are happier with their care. AHRQ offers free resources to help patients prepare for medical appointments, ask questions, and talk with their doctor and other members of the health care team. Care providers can use these materials to foster patient engagement and improve care delivery:
PatientCareLink's
Hospital Data:
.........................................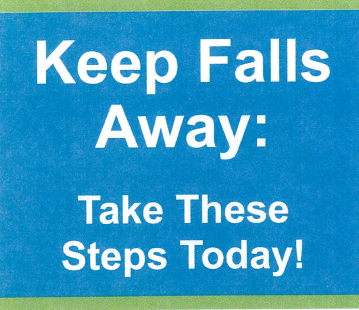 With generous support from the Cambia Health Foundation, Ariadne Labs and The Conversation Project have developed a patient-facing guide on Being Prepared in the Time of COVID-19. This tool can help people take action and be prepared for the pandemic. Read more... ...

» Full Article

Healthcare leaders around the country recognize that engaging patients through collaborative and personalized care is a key to reducing costs and improving outcomes. To advance this cause, Massachusetts Health Quality Partners (MHQP), with the help of its Consumer Health Council (CHC), has created a new section on the MHQP website dedicated to supporting patients who wish to become more activ...

» Full Article

In an effort to support caregivers and those they care for, Governor Charlie Baker signed into law chapter 332 of the acts of 2016, an act authorizing the disclosure of medical information to certain designated caregivers, which authorizes all acute care hospital patients 18 years of age or older receiving inpatient services to designate a caregiver and requires hospitals to discuss with the pat...

» Full Article

Aging well depends on your genes, lifestyle choices, and environment. Even if you're healthy, brain changes as you age may lead to increased challenges with multitasking, paying attention, and recalling words. However, most of us—at any age—can learn new things and improve skills, which can be important for maintaining our independence.Read more......

» Full Article

About the MHQP Adult Preventive Care Guidelines MHQP's 2018 guidelines were developed by a collaborative group of Massachusetts healthcare organizations. These are recommendations for providing preventive care to adult patients from the general population. These guidelines should not supplant clinical judgment or the needs of individual patients. These guidelines are inten...

» Full Article

The Caregiver Advise, Record & Enable (CARE) Act (Chapter 332 of the Acts of 2016), effective November 8, is intended to allow patients over the age of 18, who have been admitted as an inpatient at an acute care hospital, to designate a caregiver and give permission for the hospital to provide medical information to that caregiver. Materials, Fact Sheet and FAQs can be found here... &nbs...

» Full Article