What is PatientCareLink?
If you've ever seen a doctor or nurse practitioner, gone to the hospital, or gotten a vaccination, you are a "patient" or a "healthcare consumer." More and more healthcare consumers are looking for detailed, valid, and useful information about the care they seek and about the institutions providing that care. Some patients use the information to make decisions about where to obtain their healthcare. Gathering and reporting healthcare quality information is also important to hospitals and other healthcare providers because it can help them improve the care they deliver. And openness about performance provides extra motivation to improve.
Hospitals undergo numerous regulatory reviews and publicly report measures on the quality of care. They partner with consumer advocacy groups and the government to make what they do accessible to the public and clear to understand. But medicine is complex, and the information relating to it is complicated and multifaceted, too. Determining what data to gather and how to use it effectively is a demanding process.
The PatientCareLink  (PCL) website is designed to make it easier for Massachusetts patients and providers alike to find meaningful information about the quality and levels of care individual hospitals provide, as well as facts about the work environment at healthcare facilities in the Bay State.
Reviewing the Glossary of Healthcare Terms might be helpful in understanding some of the PCL data.
---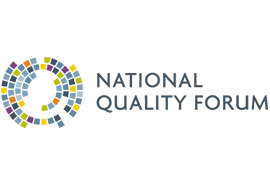 Patients in the hospital are often given little opportunity to participate in shared decision-making about their care—an experience that can be frustrating, confusing, and even frightening. A new tool, the Patient Passport, is designed to increase patient engagement and drive system-level change by helping patients start a conversation with providers in order to express their needs and preferences.
---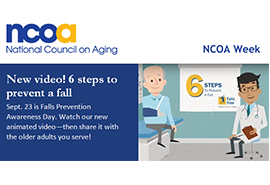 Did you know that 1 in 3 Americans aged 65+ falls every year? Falls are the leading cause of fatal and non-fatal injuries for older Americans. Falls are costly-in dollars and in quality of life. However, falling is not an inevitable part of aging. Through practical lifestyle adjustments, evidence-based programs, and community partnerships, the number of falls among seniors can be reduced substantially.
---
Effective July 1, 2014, the MOLST Project will transition to the MA Department of Public Health.
The many tools and resources on this website will continue to be accessible to health care institutions and individuals who are implementing MOLST or who would like to have information about MOLST.  For more information, click here.
---
Food insecure seniors are more likely to suffer from diabetes, depression, and other serious health problems. The Supplemental Nutrition Assistance Program (SNAP) helps older adults buy healthy food, but myths about the program keep many eligible seniors from applying. Help us bust common myths about SNAP by sharing our new infographics! Read more...
---

You have many responsibilities as a family caregiver for someone with a serious chronic illness or disability. You may do personal care such as bathing and dressing. You may make sure the person takes the right medications at the right time and operate medical equipment. You may shop and cook and keep track of the bills. You may watch out for and report signs of medical problems, go to doctor visits with your family member, and much, much more. Read more....
---