A Focus on Infection Prevention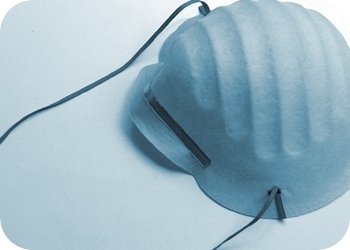 Two hospitals within the UMass Memorial Health Care system each received the 2009 Betsy Lehman Patient Safety Recognition Award from the Betsy Lehman Center for Patient Safety and Medical Error Reduction, a program established under the Executive Office of Health and Human Services and housed within the Massachusetts Department of Public Health. UMass Memorial Medical Center and Marlborough Hospital were this year's co-winners.
The 2009 award focused on organizations/healthcare facilities that best demonstrated the promotion of a culture of safety in the reduction of healthcare associated infections. In addition to the primary awards, Certificates of Merit were given to Lahey Clinic's Infection Control Program, Massachusetts General Hospital and the Central Line Infection Reduction Workgroup, and Children's Hospital Boston's Neonatal Intensive Care Unit.
The Betsy Lehman Patient Safety Recognition Award was established in 2005 to recognize leadership and innovation in patient safety including public awareness, education and promotion of systems-based solutions through the implementation of best practices.
Marlborough Hospital's Achievement
At Marlborough Hospital, an interdisciplinary task force of physicians, nurses, managers, and members of the quality, infection control and radiology departments worked diligently evaluating processes, policies and equipment to integrate a series of health care "best practices" to completely eliminate central line blood stream infections in hospitalized patients. For the past 13 months, there were no central line infections at the hospital. The hospital also adopted innovative programs to ensure high levels of performance in critical efforts such as increasing hand hygiene compliance, improving inpatient pneumococcal and influenza vaccination rates, and distribution of appropriate antibiotics to prevent pneumonia in intensive care unit patients.
"We are honored to receive the distinguished Betsy Lehman award," said John Polanowicz, CEO and president of Marlborough Hospital. "We are a community hospital where many talented, highly skilled and compassionate clinical leaders are committed to outstanding quality and safety outcomes for our patients. I thank everyone for their great work and know this will propel us forward to even greater achievements."
UMass Memorial Medical Center's Achievement
UMass Memorial Medical Center's award was presented in recognition of the Division of Cardiac Surgery's accomplishments in building a culture of safety, reducing health care associated infections, enhancing data monitoring resulting in implementation of evidence-based best practices, and focusing on innovative system-based solutions to support ongoing improvement in quality and patient safety. The division has consistently demonstrated lower mortality and infection rates than the state average, and has maintained zero percent incidences of postoperative mediastinitis, a life-threatening health care-associated infection, since 2007.
"By focusing on safety, data and communication, we have established a vision of zero tolerance to any outcome that does not put patient safety first," said Stanley Tam, MD, chief of Cardiothoracic Surgery at UMass Memorial Medical Center.
"Our cardiac surgery team has been recognized as one of the best in the nation and our whole Medical Center continues to set the bar for excellence in quality outcomes and patient safety," said Walter Ettinger, MD, MBA, president of UMass Memorial Medical Center.
This year marks the first occasion that the primary award winners were members of the same health care system. "We are extremely proud to be recognized by the Betsy Lehman Center," said John O'Brien, president and CEO of UMass Memorial Health Care. "Improving quality, safety and the patient experience is paramount throughout the hospitals and physician practices of our system. I thank and congratulate everyone associated with these programs which make such a positive impact to our patients."
About the Betsy Lehman Center
The Betsy Lehman Center was formed in 2002, with the goal of improving patient safety and reducing medical errors through coordinating state agency initiatives, promoting ongoing collaboration between the public and private sectors, coordinating state and federal safety programs, and promoting patient safety through educating both health care providers and patients. The center is named for Betsy Lehman, a Boston Globe reporter who died in 1994 as the result of a chemotherapy overdose. Go to www.mass.gov/dph/betsylehman for more information.
###